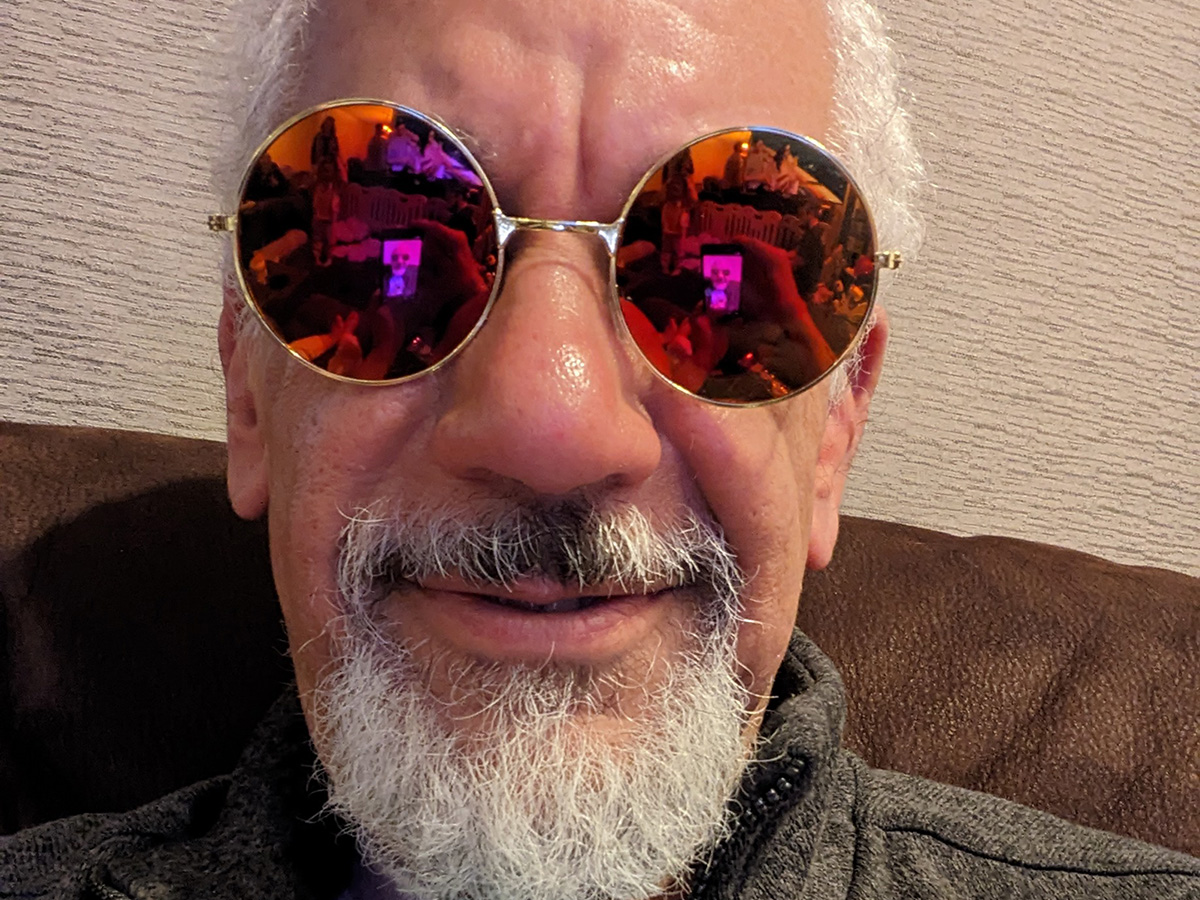 I've enjoyed a wonderful incarnation this time around. I have lots of stories to share and I hope I'm not done creating new ones. I've done a lot of different things, many of which mystify and confuse my kids and others around me.
I grew up in Cleveland, 44120 to be exact. People familiar with The Mistake on the Lake will appreciate the fact that back in the day I lived on both Coventry and Hessler. I still eat at Tommy's when I go back (the NS please). I've always been close to those I grew up with. Things I miss about CLE: thunder & lightning, fireflies, fresh water fish.
I was born in Cleveland but came of age in Ann Arbor. I lived there from '74-'79. I worked at Pizza Bob' (uptown & downtown), The Gandy Dancer, and Turtle Island. Moved to Boston to go to school (The New England School of Acupuncture). I practiced massage and acupuncture and played with a Timex-Clair between patients. Belonged to The Boston Computer Society and did data entry at a startup where the founder tutored me at the white board.
I moved to Seattle in 1986 with intention of relocating my acupuncture practice. Life had other plans for me. Having been a digital typesetter and layout guy I landed a job at Aldus in the early PageMaker days. I landed a better than the one I interviewed for (thanks Ben!) and after that I spent the bulk of my career in software. Kitchen table midnight engineering spin off from Aldus doing barcode software. 'Why?" you ask. Because I'm wired differently a.k.a. on the spectrum which I channeled into barcodes, industrial software reflecting my Rust Belt roots. I got bored after umpteen years and gave it to my business partner Miranda. She got bored and we sold it to Scotty, a former employee. As of today, Azalea Software is 31 years old and still kickin' it.
Miranda wanted a coffee house and she used her sale money to make that dream come true: Cafe Corvo. After years in medical marijuana I transitioned to fiber hemp: LeBlanc CNE And now I make hemp paper.
Now that you're a regular visitor, reload this page and you'll notice that the fortune cookie and rock-paper-scissors in the upper left corner rotates.